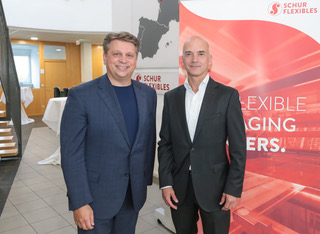 Michael Schernthaner, CEO Schur Flexibles Holding, provided high level managers his experiences and insights to the topic "Innovation in a Commodity Environment" and to his strategic focus of developing employees into co-owners.
With a small group of CEOs and Experts of leading international corporations Mr. Schernthaner exchanged his views regarding the implementation of an overall "entrepreneurial" company culture and the way how to transform a conglomerate of family owned corporations into a high specialized technology leader in Europe.
The inclusive company spirit determines the innovation management und establishes a clear differentiation in the Commodity Environment through value added products and sustainability.